I have gotten really into planners and planning and planner communities and basically everything planner related over the past year. I watch planner videos and buy stickers on Etsy (in a controlled amount!)). I wanted to share what my essentials were in terms of pens and all that jazz. I won't be talking about my planner itself but if you want a sneak peek of what it looks like, check out the blogpost I did on my DIY planner back in February. Okay then, let's get into it.
Pens, highlighters
Staedtler pigment liners & Staedtler triplus fineliners
The Staedtler fineliners are a favourite because they work well on the Moleskine paper. That paper is really thin so whatever you do, it is visible on the back of the page. It's not that bad with the fineliners though, so I continue to use them.
The Staedtler triplus roller does bleed through. I used it for a few spreads and did not like how it looked on the paper BUT I do write really nicely with it, so that's why I still consider this an essential. It's probably fine on a thicker sort of paper!
Bic M10 pen (ballpoint pen)
This is the most basic ballpoint pen out there tbh but I love how it writes and how the ink smells (DON'T JUDGE ME!). The M10 writes super smooth and the ink is a true black.
Uni-ball Power Tank (ballpoint pen)
Going from basic to fancy in .2 seconds. I love this pen because of its design mostly. It looks + is sturdy and it has a rubber grip which makes writing very fun and comfortable. The ink is a true black and the pen writes smoothly. Refills are available online (= BONUS!).
Zebra mildliners (highlighters)
These are an absolute hype on #studyblr and that's also why I got them. I like how these are mild (hello, captain obvious speaking) and not in your face fluorescent. It gives me more options for highlighting when I'm studying. I get tired of the same old yellow, pink, green and blue so I mix it up with these. But because they have kind of unique colors I also like to use them in my planner to add color here and there.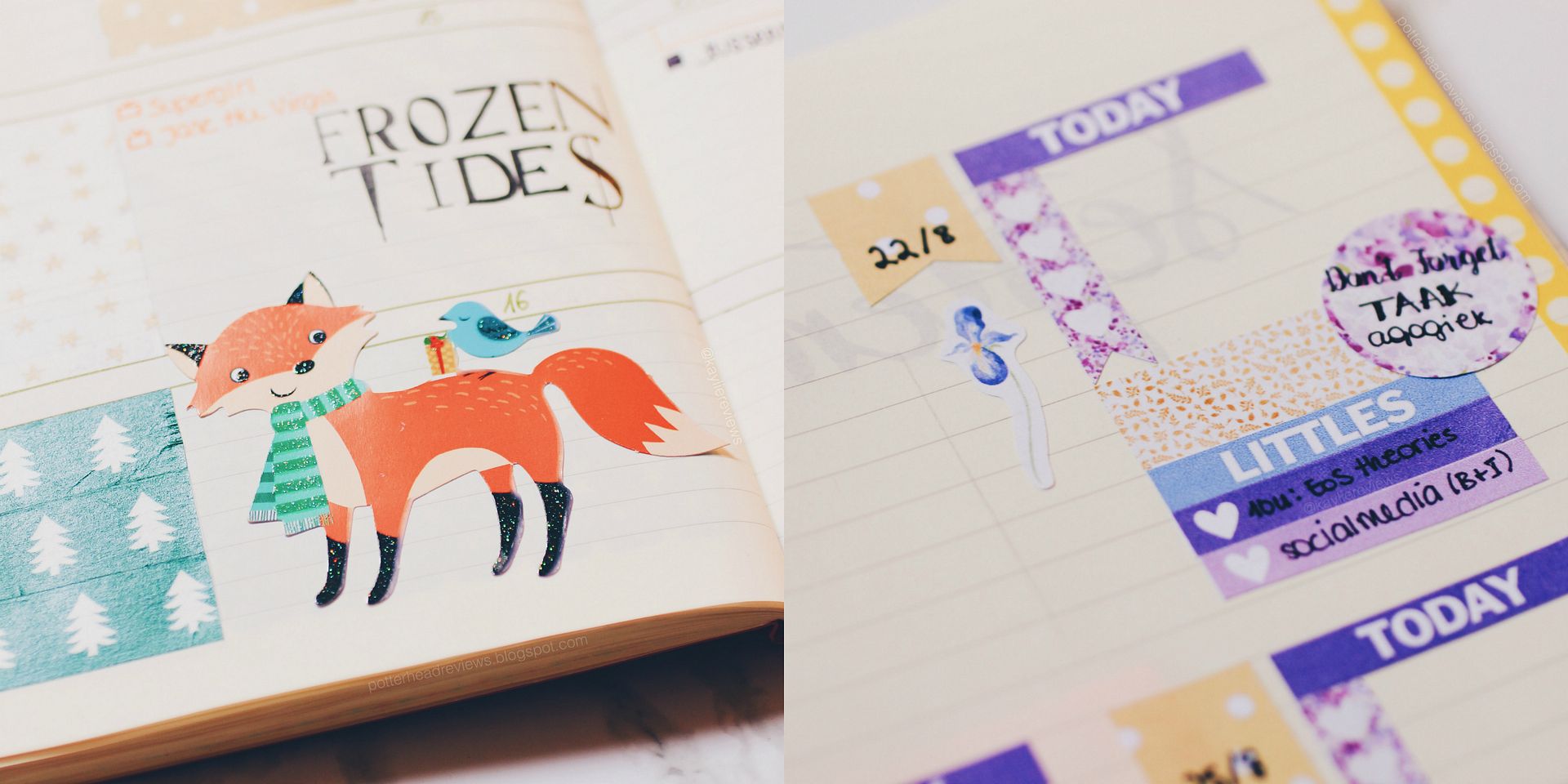 Washi tape
I love to use washi tape to decorate my pages, especially my monthly views. Every month has a different color scheme. For the weekly spreads I mostly prefer thin washi because it's easier to work with and it's great to section off 'days' (you know what I mean).
I get my washi from all over the place - as long as it's at a reasonable price. I'm not about to splurge on freakin tape people! Although I would really love to have the ones with gold foil… or the rose gold ones… A girl can dream.
Seriously, where can I find these?
Stickers
Planner specific stickers
These are usually (if not only) designed for Erin Condren planners but I use them in my planner anyway. If you get a little creative you can make it work. I'm not ashamed to admit that I mimicked the EC planner layout in my Moleskine so I could use the stickers to their full potential… But I also sometimes just wing it.
I've only ordered stickers from three of four different shops so far so I don't exactly have much experience but when I do, I might just share my favourites with you in a separate blog post if you'd be interested in that.
---
My planner is almost completely filled out, I only have a few months left in it and then I'll probably start a real bullet journal. I just can't go back to the premade planners I used to use. And as much as I like the EC planners' aesthetic, I don't like the price at all and the shipping rate even less. I'll share my bujo spreads when I finally get to start it.
---
Are you into planning? What do you use? Any planner related blogs you can recommend?