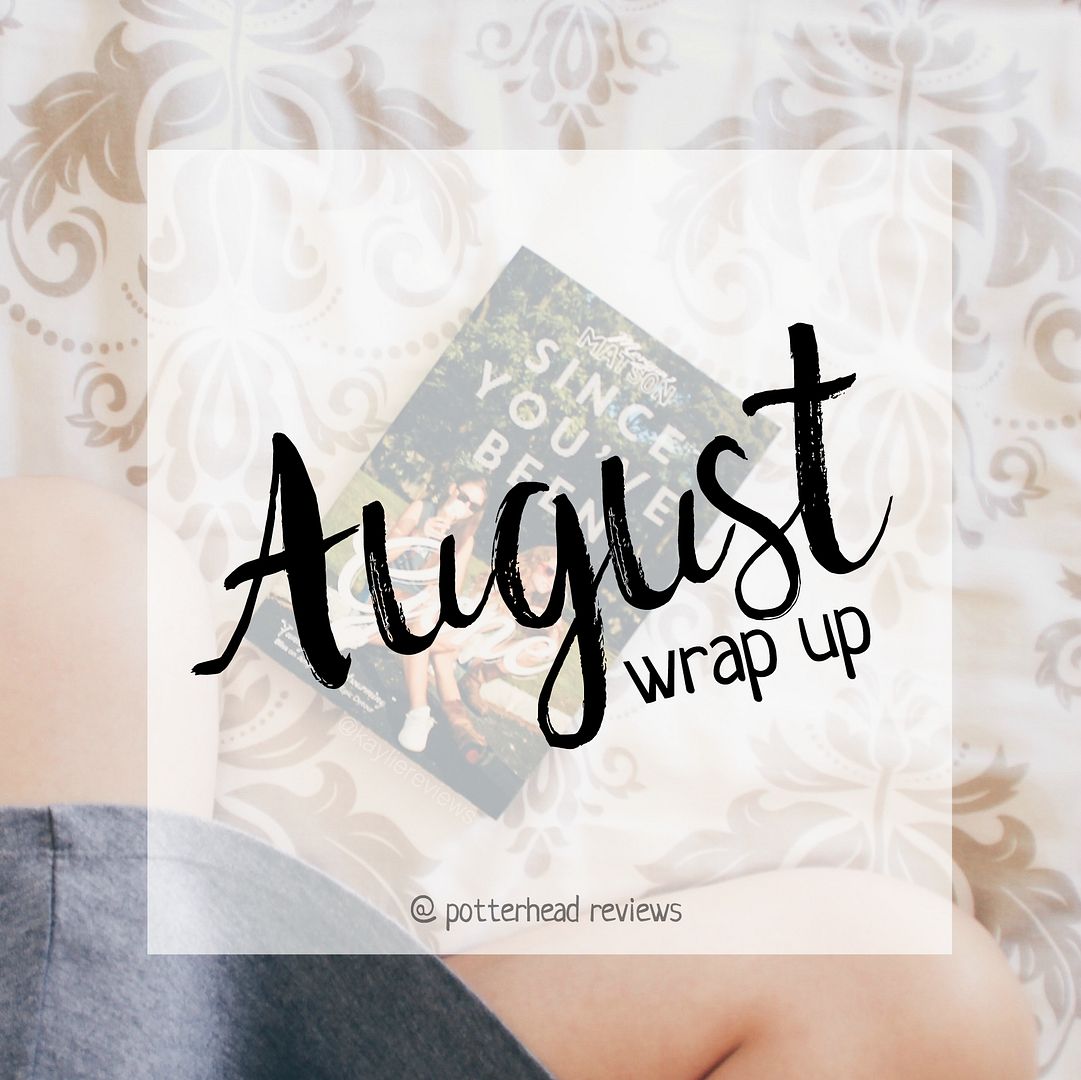 So in August I was 'free', meaning I didn't have to go to work or school or whatever but I used quotation marks because I didn't get to do fun things like reading, sleeping in, photographing books, marathoning 1001 shows,… you get the picture. Anyway - what I'm trying to say is that I was studying all month. I feel like I say this in 11 out of 12 wrap ups every year but sadly, that's just how it is.
I did have my birthday this month so at least that's nice. I bought myself some prezzies this year. First I decided to expand my collection of Harry Potter Funko Pop!s because I love Harry Potter and they all just look really cute. Most people don't understand why I would spend money on figurines "because they have no purpose" but honestly… that could be said about a lot of home decorations as well.
I wanted to try out brush lettering and ordered brush pens to practice. Honestly, I have no idea what kind of brush pens are supposed to be "the best". I figured Tombow is a decent brand and I ordered a set of 5 pens in basic colors to see how I feel about this lettering thing. So far I'm having a lot of fun experimenting. I'm always to trying to reach perfection but this needs a lot of practice. I'm also trying lettering with watercolours and a pencil. I have these phases where I want to get creative with things sometimes.
This month I hit a 100 followers on Bloglovin'! Super super super happy and thanks everyone for following! I also hit the 700 follower mark on Instagram. Actually it's more like: I'm hitting the 700 follower mark on and off. Every time I'm at 700 I lose some followers again, it's bloody frustrating.
Books read
Harry Potter and the Cursed Child by J.K. Rowling & co. // 3 stars
The Fiery Heart by Richelle Mead // 4 stars
All The Bright Places by Jennifer Niven // 4 stars
Rebel of the Sands by Alwyn Hamilton // 4.5 stars
I definitely had a good reading month - at least compared to last month where I didn't finish ANYTHING. Obviously I wanted to read Cursed Child before spoilers started getting out and I guess that got me back into reading. Apart from Cursed Child, I read a lot of good books this month. My favorite is Rebel of the Sands. I love YA fantasy and this one didn't disappoint.
You might have missed…
Harry Potter and the Cursed Child by J.K. Rowling
// spoiler free book review
Nowhere But Here by Katie McGarry
// spoiler free book review
Empire of Storms theories
// let's discuss!
TV // music // movies
I finished 'marathoning' Chicago Fire and Chicago PD. It took me about three months but it was absolutely worth it! I'm also glad that I don't have to wait as long for the new seasons anymore. Chicago Fire is probably my favourite out of all of them because these characters are just fantastic. Literally have never seen characters with such big hearts before THEY'RE ALL MY BABIES.
I LOVE the Suicide Squad soundtracks! It's right up my alley and I like the variation in genres. Besides the music I also like the movie very much. I don't see what the problem with this movie is. Some people have bashed it so bad that I actually had really low expectations. In the end I thought this was a good "superhero" (but not really cuz they're villains) movie. Crazy things happen in comics and crazy things happened on the movie. I thought Jared Leto made a great Joker although his interpretation was different from Heath Ledger's (which was just phenomenal).
---
How was August?