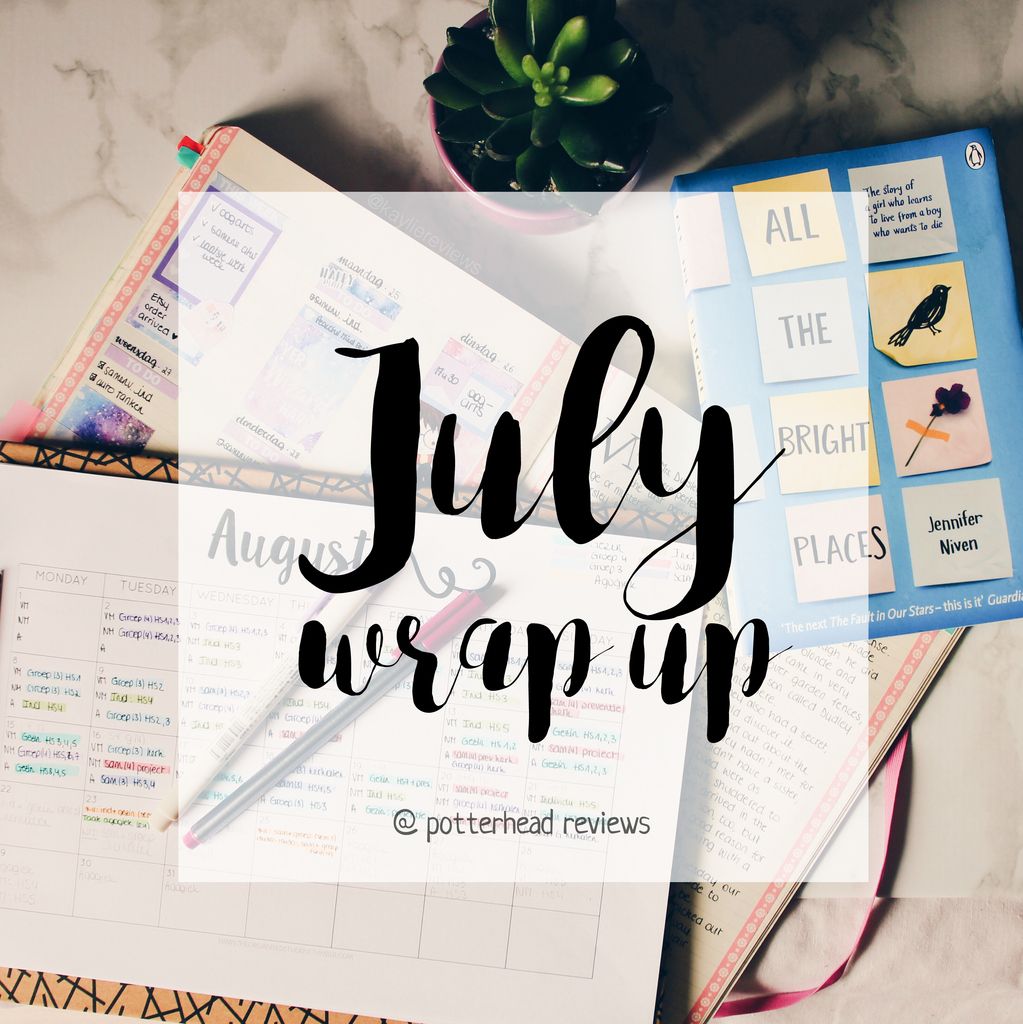 Personal
July consisted mostly of doing school related work, having a summer job and trying to get a tan. I have resits next month and I've been trying to prepare for them as much as I can. When it was nice out, I tried to enjoy it as much as I could. I'm not the type of person to go outside much but it's been years since I've gotten a tan and I just wanted to get as much as I could. I wouldn't call myself 'tan' but I'm not white as a ghost anymore.

I also bought some stuff online that I had my eye on for a bit. I started my shopping spree over on Redbubble because they have the dopest fan art. It's literally heaven for fangirls like you and me. Anyway, I bought a sticker for my laptop inspired by Luna Lovegood and an art print of my favourite person Ronan Lynch. The packaging of Redbubble products is really on point in my opinion. The envelope the sticker came in was of really sturdy cardboard and the art print came in a tube of hard cardboard. I've got no complaints whatsoever and look forward to shopping there again. I'm also really pleased with the quality of the products and what this all cost me. Compared to Society6, it's much cheaper (including shipping rates to Europe) so I would recommend Redbubble over Society6 anytime.

Later on in the month I got a little carried away when I saw a planning video featuring Harry Potter stickers so I immediately bought that and made the last week of July all Harry Potter themed in my planner. I'm literally obsessed with the spread of that week because it got me extra excited about the book release on July 31st. Besides those stickers I also ordered some on Etsy earlier on in the month. Shipping is crazy expensive on Etsy if you're ordering from the USA. My limit is €7 on stickers. It weighs basically nothing so I don't understand how the shipping rates are so high. I quickly found out that shipping from Australia is really affordable so I buy stuff from there. I got some planner stickers from Peaceful Mind Design and the shipping was €2.
Besides online shopping and planning with cute new stickers, there wasn't anything exciting going on during the month of July. I wasn't as motivated to study as I was last year but I'm hoping to find the motivation I'll need soon enough. My new 'study' stickers should get me started.
For you to read...
The Rose and The Dagger by Renée Ahdieh
// book review
Why I use Sidereel to track TV shows
Underwater by Marisa Reichardt
// book review
8 ways to spice up your bullet journal
(Via Loony Literate)
Bullet journal 101: everything you need to know
(via Creative Pineapple)
Ten YA books that should be in your beach bag
(via Perpetual Page-turner)
TV // movies // music
For this month I've only got music recommendations:
---
How was July? Read a lot of books? Did you go on holiday? Let's talk!