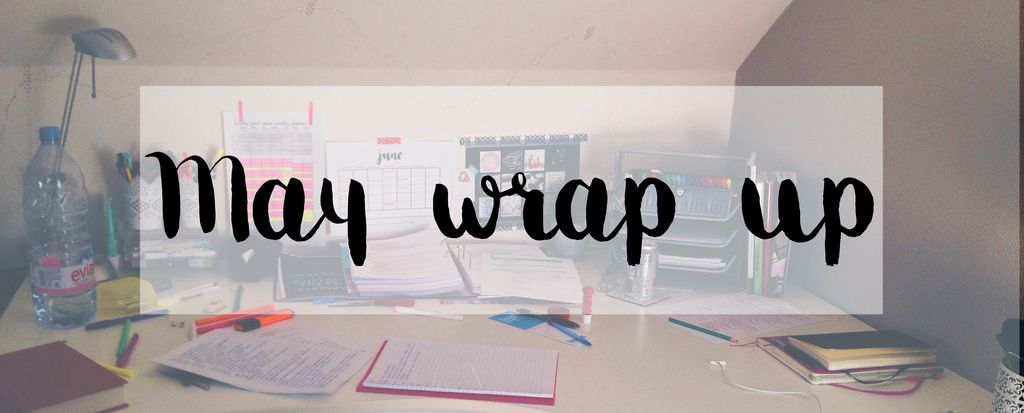 Personal
I had my last classes and first exams this month. The semester has gone by in the blink of an eye but MAN, was it a tough one! Never in my life have I been this stressed, panicky and busy. I'm glad that's all over now, so I can focus on exams. So basically all I've been doing this month, is reading at a slug's pace (it literally took waaaay to long to finish The Raven King and even longer to get through Calamity), writing papers, working on a big project and doing lots of supervision work. All of that while also trying to fit some studying into my schedule.
Books I read
❀ The Raven King by Maggie Stiefvater // 4 stars
❀ Calamity by Brandon Sanderson // 4 stars
❀ The Rose and the Dagger by Renee Ahdieh // 4.5 stars
It's been a weird reading month. I couldn't quite focus on The Raven King so I just finished it to know what would happen but I wasn't completely 'in' the story if you know what I mean. It also took me ages just to finish these books. I also couldn't decide what to read after Calamity with the result of me beginning two different books and then putting them aside again to start another one. I think indecisive would best describe my reading habits of late.
What you might have missed
❀
May book haul
❀
2 ways to plan blog posts
TV // music // movies
• Basically every show has gone on hiatus this month. On the one hand I'm sad they're all gone for the summer but on the other hand it gives me more time to binge-watch others. Currently on my to-binge-watch-list-or-whatever:
❀
Empire
(this has gotten so many awards so it's GOTTA BE GOOD)
❀
How to Get Away with Murder
(I've seen snippets but not entire episodes and I'm curious)
❀
Chicago Med
(I don't know why - because Tommy has come back from the dead and he's now a doctor?! whatever)
(at this point I already started watching this show)
• WHO. IN THEIR RIGHT MINDS. THOUGHT IT WAS A GOOD IDEA TO CANCEL
THE MUSKETEERS
? HUH? (i'm obviously pissed about this)
• AND WHY THE FUCK WOULD YOU CANCEL
AGENT CARTER
? WHY? (i'm obviously pissed about this as well)
• Speaking of Marvel: I feel very weird about the
Captain America
news and I don't know if I should still be a Cap fan or am I supposed to hate him now? I'm so confused SERIOUSLY. He was literally my fave and now I'm not sure what to think.
• I listed some music for you to check out below
• (still jamming to Lemonade)
---
How was your May?