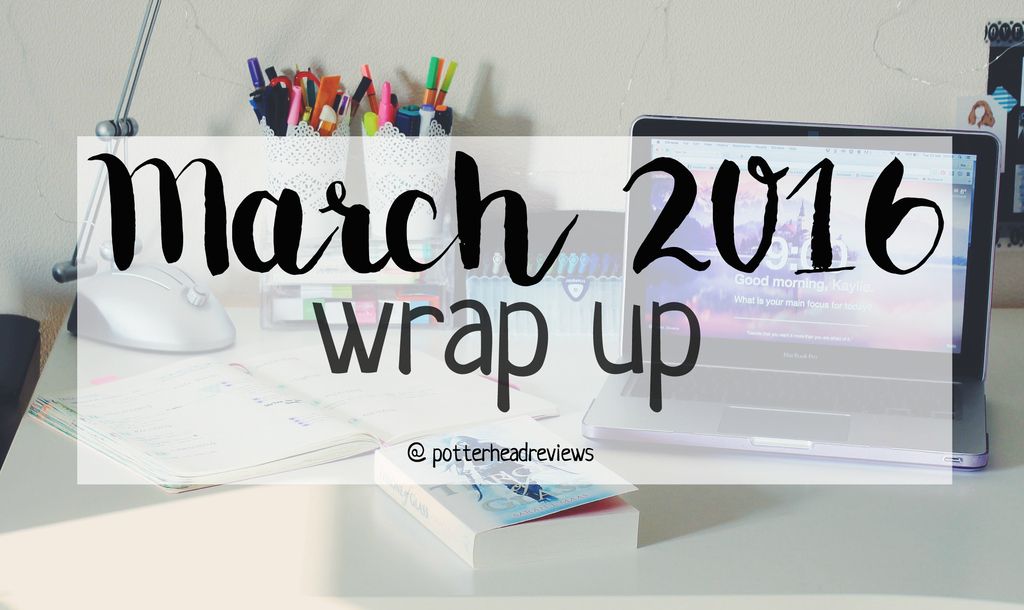 Personal
I was lucky enough to receive my preorder of Lady Midnight a few days earlier than March 8th WHICH WAS WONDERFUL. I love the cover, I love how fat and big it is and I love the shadow world so HEYOO I'm ready for this new adventure.
I don't know how people manage it - reading books waaay before they officially come out. I started Lady Midnight right away but I couldn't talk to anyone about it. It's HORRIBLE. Glad I could put all my thoughts into my book review!
This month wasn't a very good month health-wise. I'm sooo stressed guys. I have so many things to do, so many deadlines and I don't how I'm going to manage all this. I thought I was prepared and I would be able to keep up but I CAN'T. On top of that I've been feeling like shit on most days and I'm just struggling with my health right now. Probably because of the stress. I need to calm the fuck down.
Even though I try to keep this environment as happy and upbeat as I possible can I feel the need to talk about something serious for a second. Everyone is aware of the attacks in Brussels on March 22nd. Maybe not everyone is aware that I live in Belgium. It was a horrible day for me even though I wasn't there (thank god!) because I just couldn't believe it actually happened. I mean, it basically was only a matter of time but still... everyone hoped that it would never happen period. What scared me is that all throughout the day, I was almost able to predict what would happen. People would start talking on social media,
memes
would start appearing, there wouldn't be anything on the tv besides news updates,
people would start gathering somewhere to show their support but also their pain
. Isn't it horrible that I was waiting for all these things to happen?! That I was expecting them?! It's like it's become a routine for us. THIS ISN'T NORMAL. It's not okay. And what's even worse is that we haven't seen the last of it. There will be more. How is it possible that it has come to this?! Uuuugh, this makes me so angry.

Books I read
• Lady Midnight by Cassandra Clare // 4.5/5 stars
• Hollow City by Ransom Riggs // 4 stars
• Throne of Glass by Sarah J Maas // reread
On the blog
•
Series I started but probably won't finish
•
Lady Midnight book review (spoiler-free AND spoiler discussion)
•
Fantastically awesome books I've read recently
Other important book-related news
In April I will be participating in the #novelnellieapril16 challenge which is a #photoaday challenge on Instagram. I'll be posting a picture every single day, starting today in fact with my anticipated reads. Since it's still the 1st of the month, you can still decide to participate without getting behind. Check out all the
details about this challenge
on Nellie and Co. If you are partaking as well, let me know in the comments!
TV // movies // music
• Thank the heavens a bunch of my shows are back!
‣
Once Upon A Time
‣
Quantico
‣
Agents of SHIELD
‣
Stitchers
• Can we talk about how everyone is still watching
PLL
even though the story isn't bringing ANYTHING new to the table, it just started all over again?! BUT WE'RE ALL WATCHING THAT SHIT. I don't understand either. And there's another season after this one. It's torture.
• There's a 2 minute trailer for the
Miss Peregrine's Home for Peculiar Children movie adaptation
! Eva Green is the perfect Miss Peregrine, she looks so beautiful!
• I started watching
The Catch
which is very unlike most of the shows I usually watch because it's not fantasy but like... real life. It's about a private investigator who get's conned by her own fiancée and it's just all so mysterious and ahh.
• Some new music you might enjoy:
---
How was your March?