Over the last couple of years I've read a lot of books. Around 215 since 2012 if you really want to know. Not all of them were fantastic obviously. I've started tons of series and also quit tons of series. Today I'm sharing which ones I won't be finishing. These are all series I started in the last two years or so. Some of them are ebooks (thankfully) but others I own (sadly). I'm not sure if I'll be getting rid of these as well (I purged a lot of my books last summer) or they'll stay on my shelves.
---
Rebel Belle trilogy by Rachel Hawkins
: totally lost interest in this series.
The Ascendance trilogy by Jennifer A. Nielsen
: I think middle grade just isn't my thing.
Fire & Flood trilogy by Victoria Scott
: I guess I've read too many series like this for me to be able to enjoy another. Sorry. Also: kinda insta-love?! No? I can't remember that much. Only that I liked it at the time.
Magisterium Series by Cassandra Clare and Holly Black
: I don't know I think it had too many similarities to some other middle-grade books for me to be really into this.
The Bone Season by Samantha Shannon
: the story is so complicated, it took me ages to understand everything and it's been over a year since I read the first book and I can't be bothered to pick up the second book.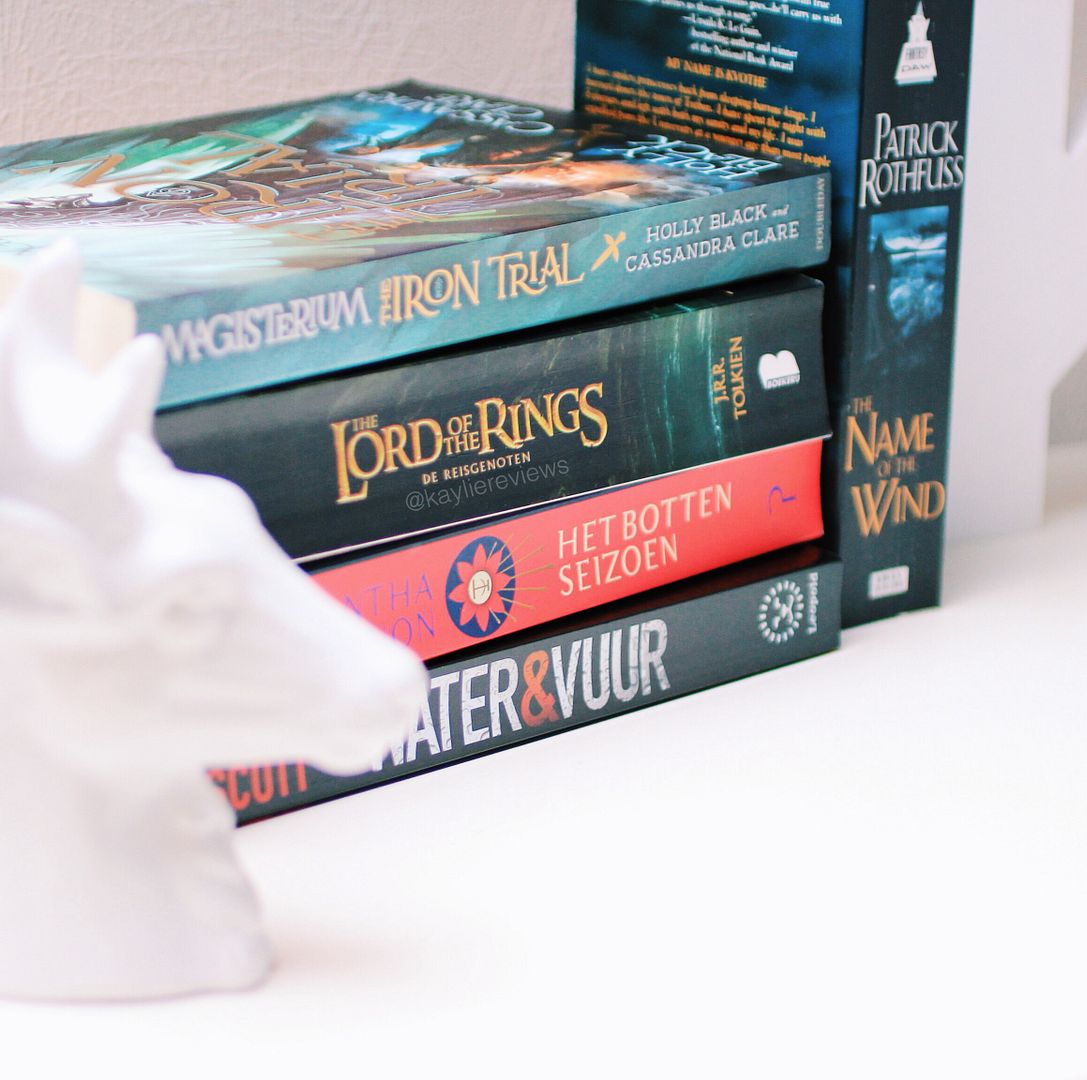 The Kingkiller Chronicles by Patrick Rothfuss
: I didn't enjoy The Wise Man's Fear all that much and I don't really like Kvothe anymore... I'm afraid I'm not continuing this series. Is there even a third book coming out?
The Sweet Trilogy by Wendy Higgins
: some paranormal romance is nice every once in a while but I just don't see myself continuing this series. I also forgot most of what happened in the first book.
Starbound trilogy by Amie Kaufman and Meagan Spooner
: I don't think this is the kind of sci-fi I
really
like to read. The spirits (??) freaked me out a little and I felt uncomfortable about the relationship between the two characters in the end.
Lord of The Rings trilogy by J. R.R. Tolkien
: there is no motivation to read this trilogy whatsoever so I'm not even going to pretend that I still want to read this. I don't. I'll watch the movies again but the books are not for me.
---
Have you read the series I mentioned? Did you finish them? Do you DNF series a lot?