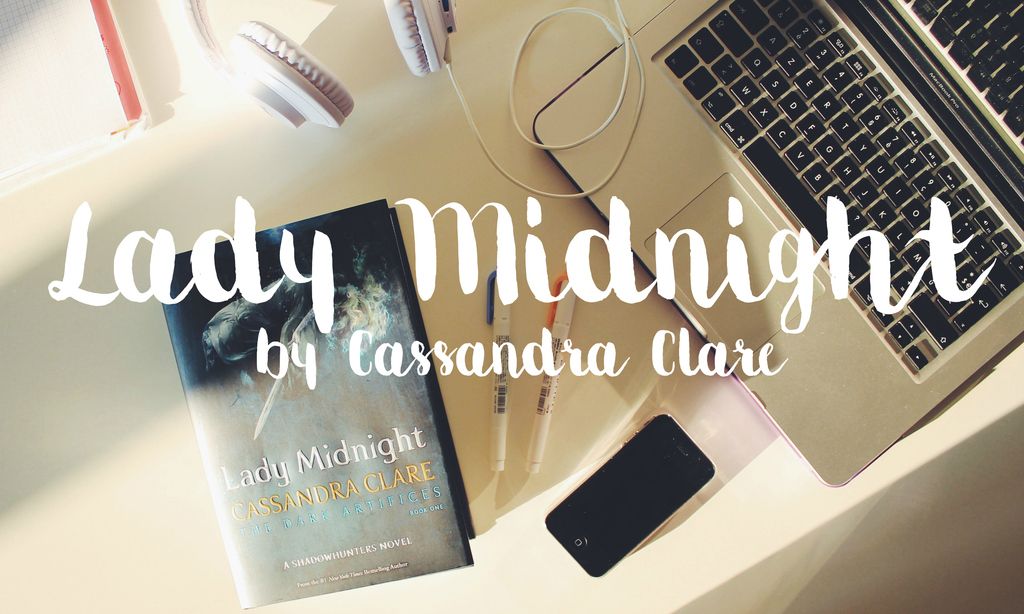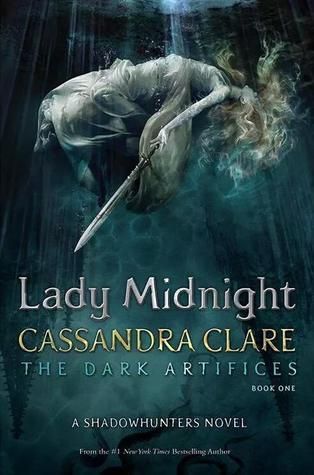 Lady Midnight
Author:
Cassandra Clare
Genre: young adult, urban fantasy
Published: March 8 2016
The Shadowhunters of Los Angeles star in the first novel in Cassandra Clare's newest series, The Dark Artifices, a sequel to the internationally bestselling Mortal Instruments series. Lady Midnight is a Shadowhunters novel.
It's been five years since the events of City of Heavenly Fire that brought the Shadowhunters to the brink of oblivion. Emma Carstairs is no longer a child in mourning, but a young woman bent on discovering what killed her parents and avenging her losses.
Together with her parabatai Julian Blackthorn, Emma must learn to trust her head and her heart as she investigates a demonic plot that stretches across Los Angeles, from the Sunset Strip to the enchanted sea that pounds the beaches of Santa Monica. If only her heart didn't lead her in treacherous directions…
Making things even more complicated, Julian's brother Mark—who was captured by the faeries five years ago—has been returned as a bargaining chip. The faeries are desperate to find out who is murdering their kind—and they need the Shadowhunters' help to do it. But time works differently in faerie, so Mark has barely aged and doesn't recognize his family. Can he ever truly return to them? Will the faeries really allow it?
Glitz, glamours, and Shadowhunters abound in this heartrending opening to Cassandra Clare's Dark Artifices series.
---
What a glorious day it is and what a glorious week it has been! Literally my life these last couple of days has been about Lady Midnight but I regret nOTHING. I'm so so so excited about this new release that I wanted to review the book as well. In all honesty, I won't be able to talk much about Lady Midnight without spoiling everything. Therefore the non-spoiler section will probably be smaller than the spoiler discussion. I hope you don't mind!
There were a crap load of TMI and TID references and characters in Lady Midnight. You can't read this book without having read TMI and TID before this, not if you don't want to get spoiled big time. That being said, there were also references to The Bane Chronicles (I think) and to the Tales of the Shadowhunter Academy. I haven't read those two yet so didn't get those hints or whatever but it was fiiine.
Lady Midnight definitely read differently than City of Bones. Cassie's writing has changed and improved over the years. The humor in Lady Midnight was on point even though it was nowhere near Magnus-sassy. Malcolm Fade managed to make me laugh once or twice, though Emma wasn't as witty as I was hoping she'd be. After being used to Jace's sass through all these years, the standards are pretty high…
As in every Cassie Clare book, there were GREAT plot twists. Some were like "aight" but others got me goooood. Also, true to Cassandra Clare fashion there was awesome LGBTQ representation in this book. The Shadowhunter chronicles (?) does a fantastic job on that front and I wish there were more YA series out there that did this. Something else I wish more YA books had: families. The family aspect was extremely important in this book, which I loved. I loved the dynamic between the Blackthorns and the importance of family to the story as a whole. There was a wide cast of characters but they were thought out well and each had a unique voice.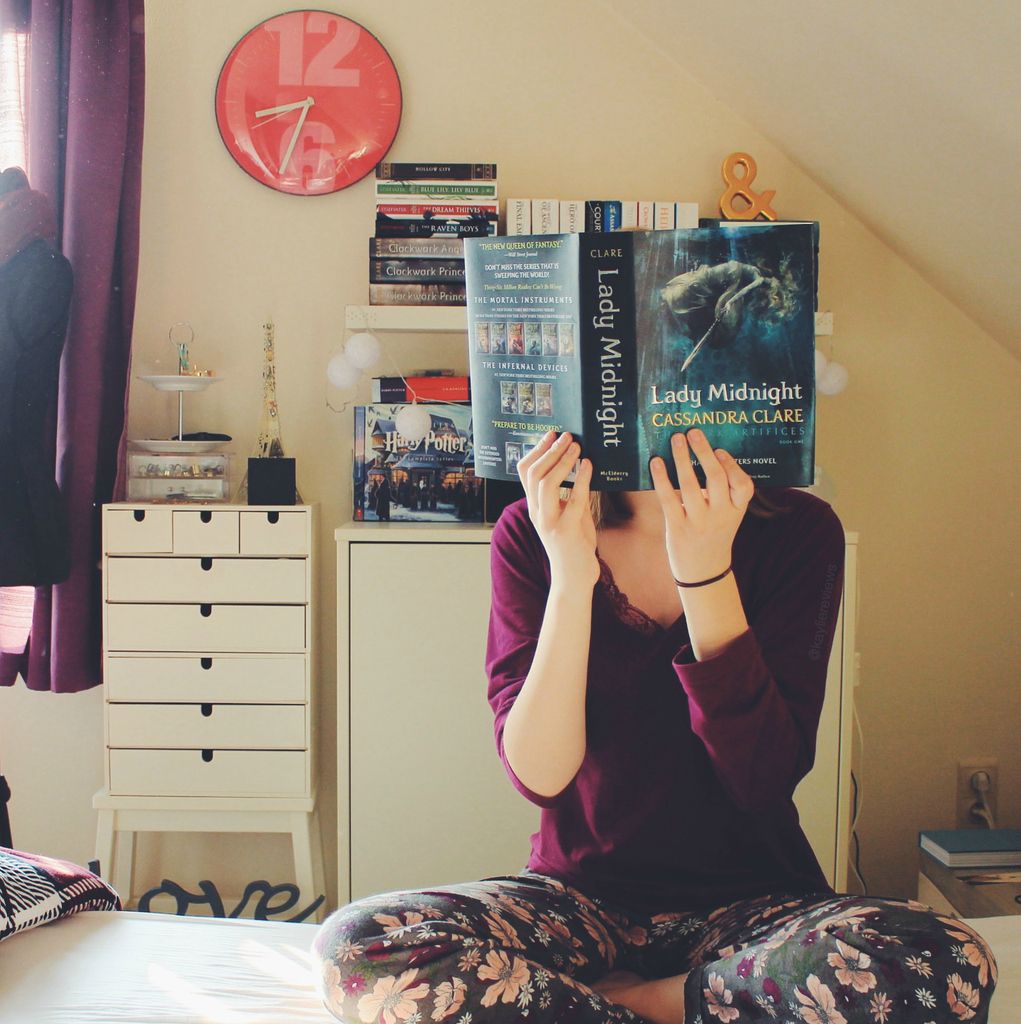 I had high expectations going into Lady Midnight. I thought after TMI and TID that that was it but then 2 more series were announced and I was a little unsure about it at first. Like... another series? I didn't really see the point but then the characters were introduced in CoHF and I was all for this shit. Parabatai falling in love? Another forbidden romance? GIVE IT TO ME.
Lately I haven't been too invested in the books I've been reading for some reason but the last two books I've read got me excited and eager to continue (those books being Six of Crows and this one). I'm really glad this book managed to make me feel that way. I started TMI years ago when I was still a young adult myself and I've grown. At some point it has occurred to me that maybe I wouldn't be into it that much anymore...? But I still am! I still enjoyed reading this Shadowhunter novel, dive back into this world and start a new adventure in it.
KEEP READING FOR THE SPOILER DISCUSSION
---
WHERE TO BEGIN?! Okay, let's start off with all the TMI and TID references AND characters in this book. Magnus, Clary, Jace, Tessa, Jem, ... they are all there one way or another. EVEN FREAKING CHURCH. How is this cat still alive? Someone please enlighten me. I liked how they weren't just there but had important roles in the story. I'm also sure we'll be seeing them again in the next books.
I would like to take a moment here and just fangirl because MAGNUS AND ALEC ARE MARRIED. AND THEY HAVE KIDS. ONE IS CALLED MAX. I was soooooo happy when I read this (but also sad 'cause you know…). The other boy is called Raphael and I don't quite get why though? Is it me? Am I forgetting something important?

As I said earlier, you're supposed to have read The Bane Chronicles and the Tales of the Shadowhunter Academy before starting Lady Midnight but being the little rebel that I am, I didn't and I feel like a few things weren't exactly clear to me because of that. For one, who the hell is George?! I don't know. What's the deal with Tobias Herondale? I don't know. Luckily I will be reading TBC soon here and find out more. For the other book I'm apparently going to have to wait 'till November.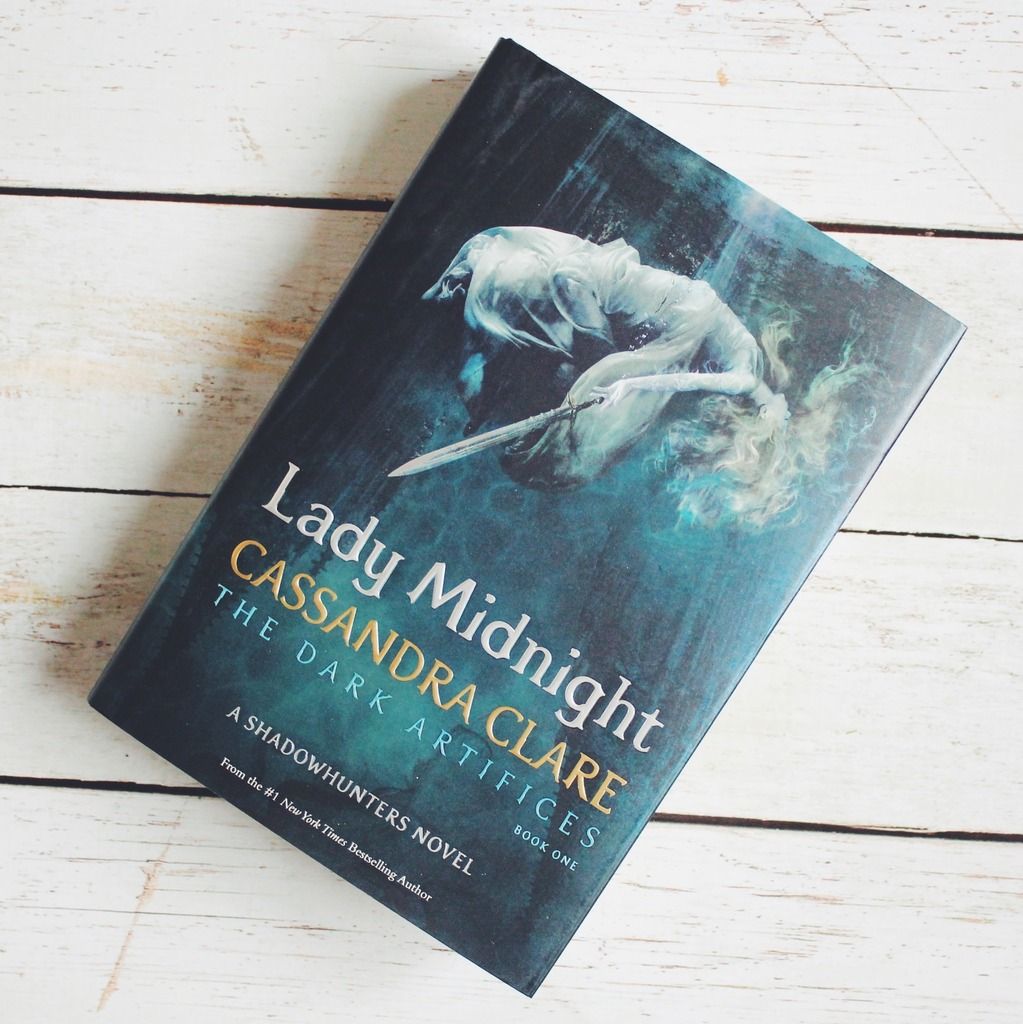 There were a lot of plot twists but the one about Kit Rook shocked me the most. I don't know man, I've got a thing for Herondales I guess. Anyway, I didn't see that one coming at all and I would really like to know more about this situation, K THX BYE.
That plot twist with Malcolm Fade was… something. I was wondering how he was going to be portrayed. In the beginning I got a strong Magnus-vibe off him but I couldn't quite believe that he would just be the LA equivalent of Magnus Bane. Something had to be different. And so Cassie made him the villain of the story. Brilliantly done as well. Though I'm a little sad he's dead. He seemed like a very interesting character.
I would like to talk about a little theory I have. At some point Magnus and Emma and Julian meet and they talk about a wedding. Magnus recalls seeing them at another wedding as well but Emma and Jules say they haven't been to any weddings besides the one. So here's what I've been thinking… Has Magnus gone back in time? Is he in a different/parallell universe?
Speaking of Emma and Julian. We finally learn what the effing deal is about parabatai falling in love and it's HORRIBLE. But if Jem can just stop being a Silent Brother, surely they can find a way to just stop being parabatai, right? RIGHT?
UUUGHH this book messed with my emotions! The epilogue was kinda confusing, I'm still not sure wth that was all about… how is Annabel alive when the ritual didn't even happen? I also didn't really like how Jace asked Clary's hand there at the end. I mean it was sooooo obvious he was going to do it. Is she going to say no though? Also: Emma why'd you ask that of Mark?! Seriously girl WHYY. I really liked his character though, I thought he was the funniest out of all of them tbh.
*
gif source
---
What did you think of Lady Midnight?