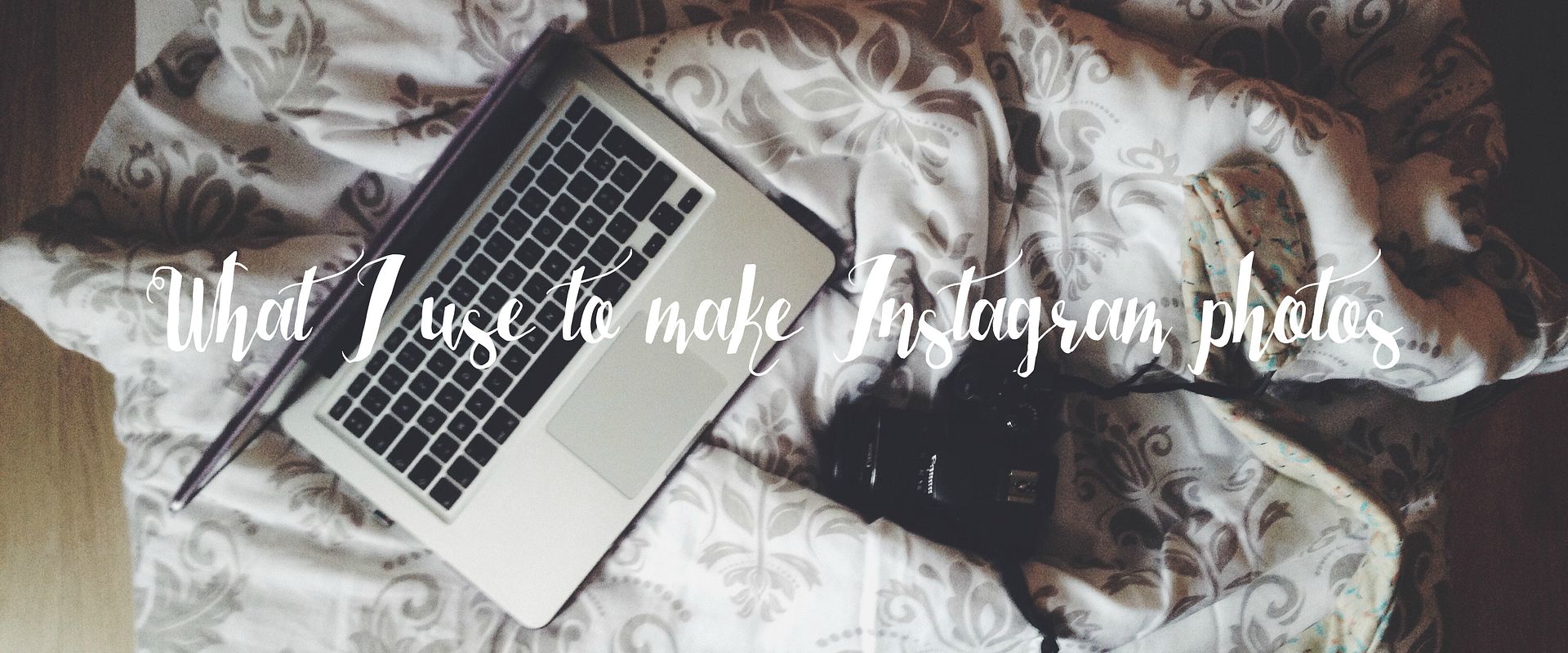 I'm a curious person. I want to know how people do things or what is in other women's handbags (oh please, just admit you are too!). Naturally, I want to know how people make their bookstagram shots. How do they pick out the props? Any weird positions to get the perfect shot? Assuming I can't be the only one who wants to know these things, I decided to share what I use to take
my Instagram
photos.
I'm not a professional at this. I don't use any fancy lights or whatever. It literally depends on the weather and if it's cooperating or not. My room is basically the darkest pit of hell. If there isn't any sunshine, chances are the photos turn out really bad and grainy. Best times are in the morning or in the beginning of the afternoon so if I don't take action then, I'll have to try again the next day. Very amateuristic indeed. And as for weird positions? It's too embarrassing to share...
Here's what equipment I use
DSLR (Canon 550d/Rebel T2i)
It's a basic DSLR, does everything it needs to do without any fancy extra features. It's about 3 years old I believe and it has been one of my best friends every since I got it. If this one dies I'm going to have to get a new one right away. I can't live without this thing anymore.
I used to take Instagram photos with my iPhone but since that's still a 4S (prehistorical model for some of you I'm sure :p) the quality isn't that great. It's decent but not sharp enough for my liking. Because of that I decided to use my DSLR instead.
Tripod (Hama)
I needed a tripod and I wanted the cheapest one I could find. Hama is a great brand if you want decent quality for a good price. It's not professional or anything but their stuff does the job and that's all I'm asking for. Some of my tips before you get a tripod:
Make sure it's either your hight or higher when it's in its full length. It'll save you a lot of backaches. Thank me later.
Make sure it's got rubber feet. I used to have one with iron tips and I happen to use it on wood floors... It scratched the floor real bad.
Remote (Amazon)
Handy for
taking selfies
or if you just want to be
lazy
. I only use it when I need to take new profile pictures because it's super easy with a remote. Let the posing begin!
Remember to hide the remote though.
Some cameras come with a remote but mine didn't. I had to buy it separately. None of the Amazon websites I usually buy from, had the one I needed so I actually had to get it from the German Amazon, haha!
White boards
Used to
reflect light
or as a
surface and background
. They are stark white and a little glossy but not too much. It's basically a big piece of white cardboard that only costs a few € but are worth a ton when it comes to photographing.
I've used them in many pictures - both as reflectors or as surfaces. I've used them to make my profile pictures so my face is more lit up and there isn't such a shadow under my chin. I also used them to make this photo of my bookshelf. See the shadow above the books? Created with these white boards. My window is next to it so my shelf is always in a dark corner as it never 'sees the light'. I used the boards to reflect the light that was coming in through the window, so my shelf would be more visible and come out much clearer.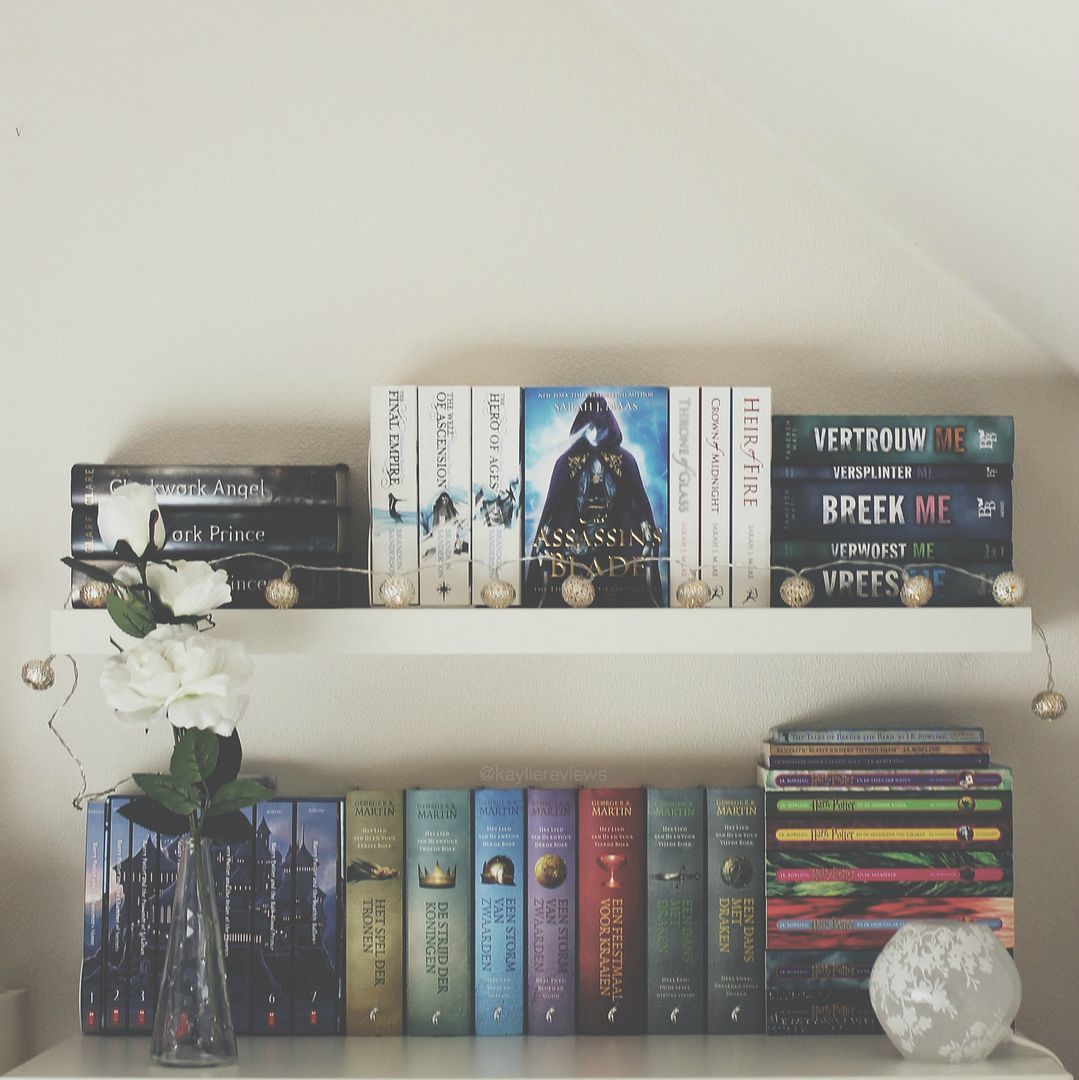 I currently have two and I feel like that's the perfect amount to achieve good photos. If you're having trouble finding these sorts of things, I got it at a craft store. If any Belgians are out there looking for them: I got them at AVA. They have them in various colors and are (I believe) 1m wide and 1,5m tall.
Props
Because they make your still-life a little more 'alive' and interesting. I wish I had tons of props so every photo would be different and original. I usually go with flowers or fairy lights. Sometimes I throw in some randoms items as well. It depends on my mood really. Fairy lights are great to add warmth to the picture (if it's an orange light obvi). I'd use candles too if I had those kinds of things.
Backgrounds/surfaces
For my Instagram photos I usually use fabrics as surfaces. Recently I've been trying out new things like wood floors. I feel like fabric gives the photo a warm and cozy feeling. I sometimes want my photos to inspire and make you want to curl up in bed with a good book and using fabrics in the photo has that effect. Photos for my blog are usually taken on a white surface (more often than not on the top of my bookshelf). I feel like clean and light photos are best as blog headers. I know I am much more inclined to click on a blog post if the photo is light and sharp.
Editing
My favorite (free) editing apps are Pixlr, VSCOcam and Phonto (to add text). I always use those three, it's become a routine. For editing photos on the computer I use PicMonkey. I wish I had Photoshop (I miss it soooooo much) but I don't. PicMonkey is an okay editor though. The only trouble I have with it, is that my photos come out blurry sometimes. Then I have to start over again and figure out what went wrong.
---
What do you use for taking pictures? How long does it take you to get the perfect shot?