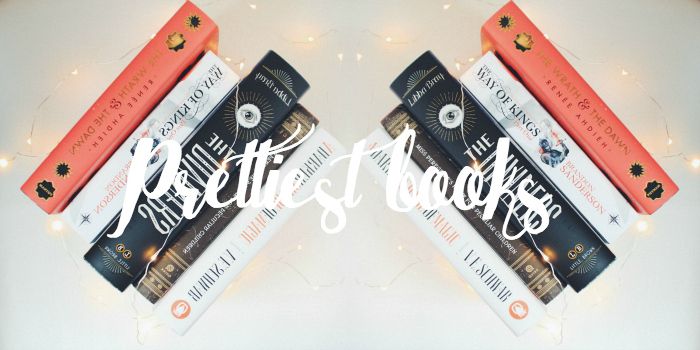 I own about a 130 books but not all of them are as nice to look at. The ones I don't like much at all are usually stowed away in the back of my bookshelf. After collecting for a few years, I've accumulated a few gems and I thought it'd be cool to talk about them - or better show them to you.
Today I'll be talking about five of my most beautiful books. Pretty sure you've seen them all already - if not own them yourself but anyway. I'm going to let the photos do the talking because I can't describe everything without being repetitive.
•
The Diviners by Libba Bray
: even though I wasn't too impressed with this book and never picked up the sequel, it doesn't change the fact that the book itself looks very nice. The cover is unique and the title pages make the entire thing come together. The downside is that they don't make the sequel in the same style. Which is stupid because the other editions are ugly af.
•
The Wrath and the Dawn by Renée Ahdieh
: because it's purple inside! And has gorgeous illustrations and endpapers. The cover is great as well because it gives you that thousand-and-one-night-vibe and if you look closer there's a drawing underneath it all. The sequel,
The Rose and the Dagger
is in the same style which I am obviously very
very
thankful for. That one's in a very nice shade of blue.
•
Miss Peregrine's Home for Peculiar Children by Ransom Riggs
: the spines of these books have a very classic look, both the dust jacket and underneath. The endpapers, the title page and chapter headings (that are actually pages) are all on point. I don't have a single remark on these books, they're just amazing. Good job, Quirk Books.
•
A Darker Shade of Magic by V. E. Schwab
: the cover is simple yet awesome. It represents the story very well. What's most special is the title page and the chapter headings (that are, again, actually full pages). A map would make everything even better but there's no point in adding one to this book. Mine also smells amazing so that's a bonus.
•
The Way of Kings (Part One) by Branson Sanderson
: this is the (UK?) paperback edition I'm talking about. The hardbacks* have colored illustrations inside which is even better but they also cost a fortune. The paperbacks have plenty of (black and white) illustrations in them + beautiful chapter headings. I'm talking about part one here but I'm sure part two looks just as good.
*Photos of the hardback edition: endpapers // endpapers? // Words of Radiance endpapers
⌙ All credit goes to the owners of these photos. None of these are mine!
---
Aren't these absolute beauties?! What other books do you think are gorgeous and should be on display all the time?