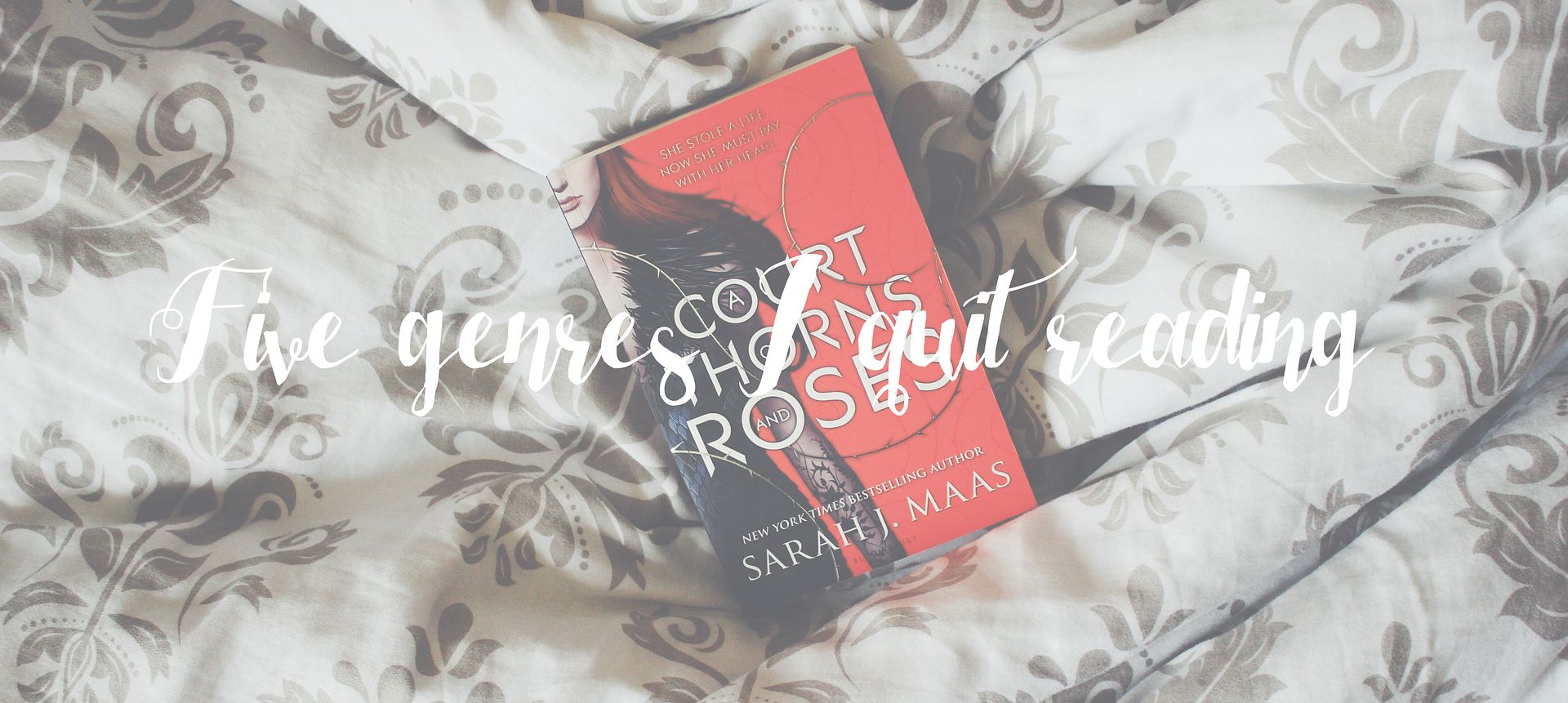 As much as I love to read, there are some things I'm just tired of reading. I compiled a list of topics I'm done with. Here are 5 but in reality there's a bunch more. This post is inspired by one of the October topics for Top Ten Tuesday, hosted by
The Broke and The Bookish
. It was supposed to go up in October but then life got in the way.
Genres
Dystopia
I'm
so
over dystopia. After you've read a few, you've basically read them all. The overall plot is usually the same anyway so I don't bother starting them anymore. What's the point in starting a series if you can already guess how it'll end? I'm saying 'no thanks' to any new dystopia books. I'm also not going to see all the adaptations that are in theatres these days. The only exception is The Hunger Games because I love that series and I've been going to see the movies religiously for the past 3-4 years. Another reason is probably because they're the only adaptations that are done right - but that's just my humble opinion.
Classics
If there is one 'genre' I have quit, it is this one. People find it super cool to mention they have read this or that 'classic' and you should read it too because it's a 'classic' after all! Stop trying to make these books look like the holy grails of literature. It's not because you read A Tale of Two Cities that you are now a genius.
"Classic' - a book which people praise and don't read." ― Mark Twain
At one point I felt obligated to read these 'classics' but I'm so done with that shit. I don't enjoy reading them, so why bother? If you're not into it, don't read it.
Simple comme bonjour.
Subgenres
Fallen angels
Are there still books being published about fallen angels? The only series about fallen angels that was a success was probably Angelfall by Susan Ee. No one's talking about the others anymore and I'm pretty sure we're all pretending they don't even exist. Wasn't there a Fallen movie being made like a million years ago? What happened to that? I never hear anything about it! Maybe they finally realised these things don't have a huge audience anymore.
Werewolves
Let's be real: they died alongside vampires and I'm actually glad they did. I enjoyed them when I was young and Twilight was all the rage but I've found my niche in literature now and it's not where the werewolves are at.
It's not that I run away at the sight (or is it the smell?) of them, it's just that series around werewolves aren't my thing anymore. Honestly, I don't think they ever were since the only series I read was Shiver and I didn't even continue after the first book. I don't mind a werewolf type figure when it isn't the focus of the story though (The Mortal Instruments, The Lunar Chronicles, etc.).
Fairies
You might be thinking: "but you read A Court of Thorns and Roses just a couple of months ago". True story - but I mostly read it because it's written by Sarah J. Maas and I've enjoyed her other work. The fairy part of this story wasn't my favorite and I'd rather not read about them anymore. Like the kind that have longer fingers freak me out FOR REAL. I try to imagine what that looks like but then BOOM there's an image of ET in my head and it just terrifies me.
Sidenote: I think ET is the creepiest thing out there and I'm not letting my children watch it until they're thirty. At least.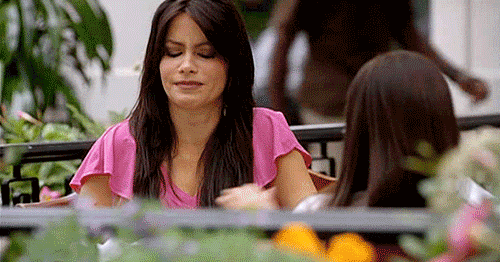 ---
Like most things, these 'subgenres' (as I like to call them) only know popularity for a short period of time. When I was around 13 vampires were the shit and when the hype around Twilight calmed down, the craze around dystopia started with The Hunger Games. In the meanwhile a lot of others get a piece of the pie and before you know it, there's about a million variations. I'm not saying this is bad. Quite the opposite. It means there's something for everyone. But it also means that people are gonna get overwhelmed and eventually bored with the topic. And so the cycle begins again with a new subgenre.
What's next? I've no idea! What are people looking for? What is it that people need to entertain themselves? When depressing environments and corrupt governments are over and done with, will people want something more uplifting and happy go lucky? Who can even predict that? Book to movie/TV adaptations are popping up like mushrooms these days but which ones are going to stick and which are going to fail?
---
What genres are you done with? Which of the ones I mentioned are you still enjoying? What do you think the 'next big thing' will be in literature-land?