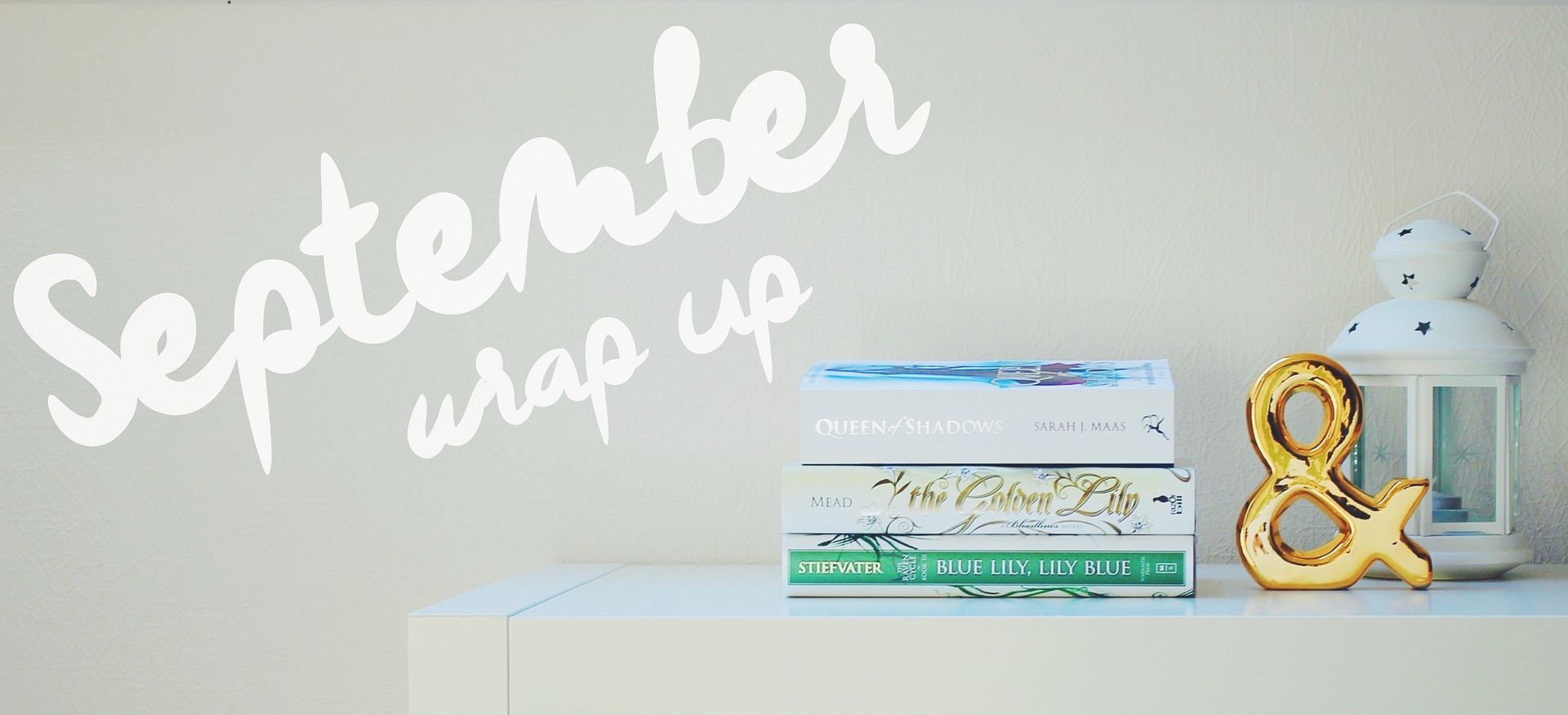 Personal
I got my results
And I passed all of my exams (resits)! Phew, I'm so happy and relieved. Now the only thing I have to worry about is finding an internship and that hasn't been going well. Or it hasn't been going at all. I'm kind of late to start looking now but I couldn't do it earlier either so... It's a shitty situation right now I'm not going to relax until I'm certain I have an internship.
VACAY!
Or more like staycay but you know I'm totally cool with that. I'm watching shows, movies and I'm reading books. Taking bookstagram pictures and eating all the unhealthy stuff. Basically: living the good life. I started my vacation off by tidying my entire room and throwing away TONS of stuff. Obviously I was inspired by the Marie Kondo book I read in August. I have significantly more space in my closet, less handbags and less papers lying around. I can really recommend this book. Just don't take everything that's in it too seriously (like the spiritual stuff I kind of ignored). I'm sure that if Marie Kondo was in my room she'd find another heap of stuff that I don't really need but okay. I'm getting there!
I went to the library to see what graphic novels they got. I think it must've been over a year since I've last been there. Of course they don't have any English ones (even the bookstores around here don't sell English graphic novels! What is up with that!? It's 2015, and I can't buy these things in a store?!) but still a decent collection of translations. I managed to find every issue of the Game of Thrones graphic novels I still wanted to read, so there's that.
School started again
I'm so dreading this coming semester... I can't ever be positive when I talk about school I KNOW but I have a lot to do in the coming weeks and I already have exams at the end of October. Nothing exciting to look forward to in the near future. Now I've come down with a cold as well (it was to be expected) so you can understand I'm not too happy.
Books I read in September 2015
•
Queen of Shadows by Sarah J Maas
// 5++++ stars
•
Blue Lily, Lily Blue by Maggie Stiefvater
// 4 stars
•
Maybe Someday by Colleen Hoover
// 3 stars
•
A Game of Thrones: comic book (issue 2) by Daniel Abraham
// 5 stars
•
A Game of Thrones: comic book (issue 3) by Daniel Abraham
// 5 stars
•
PS I Still Love You by Jenny Han
// 4 stars
•
A Game of Thrones: comic book (issue 4)
by Daniel Abraham // 5 stars
•
A Game of Thrones: comic book (issue 5) by Daniel Abraham
// 5 stars
•
Cruel Beauty by Rosamund Hodge
// 3 stars
•
The Golden Lily by Richelle Mead
// 4 stars
•
The Sea of Tranquility by Katja Millay
// 4 stars
By far the best reading month EVER! Reading comics is the perfect way to get in a lot of reading in a short amount of time. Each of these literally took me half an hour or so to read. My favorite book of the month was obviously Queen of Shadows. It was perfection and deserves all the stars in the world. Biggest disappointment was Cruel Beauty. I just didn't enjoy this at all.
Books I bought
(ebooks not included)
• The Way of Kings (Part One) by Brandon Sanderson
What was on the blog this month?
•
August 2015 Wrap up
•
Birthday Book haul
•
Review/discussion of Queen of Shadows by Sarah J. Maas
(not spoiler-free)
•
Mini reviews August 2015
What to expect on the blog next month
• Genres and subgenres I've quit reading.
TV // movies // music
• I watched
Noah
because I wanted a movie with Emma Watson in it. I'm not a religious person and I don't know anything about the Bible and what's in it BUT I do know a few things about Noah and his ark so that's why I watched the entire thing. Usually, if it's too focussed on the religion I lose interest but this was okay. I liked the movie, it's not my favorite. It was beautifully made though, great scenery as well.
• Other movies I saw:
○ Lucy
(interesting but not realistic in my opinion),
○ The Avengers: Age of Ultron
(LOVED IT, I'm obsessed with the Scarlet Witch now. Also: that ship they were trying to sail: NO. STAHP.),
○ Kingsman: The Secret Service
(I liked it. I love how Samuel L. Jackson can still be cool even with a fucking lisp. He's a legend),
○ X-Men: Days of Future Past
,
○ Jupiter Ascending
,
○ What If
,
○ The Age of Adaline
,
○ Batman Begins
,
○ Man of Steel
,
○ Batman: The Dark Knight
• I continued with
Agent Carter
and I'm not as excited about it as I am with Agents of SHIELD but it's still good.
• I also continued with
Gotham
. It picks up after about 4 episodes in and now it's starting to get good!
• I watched the entire first season of
Sense8
and it was awesome. 10/10. Would recommend.
•
Once Upon A Time
and
Agents of S.H.I.E.L.D.
are back!
• This month I also became obsessed with
Badlands
by Halsey. After reading tons of tweets about her and seeing stuff about her on Tumblr I wanted to know what the damn fuss was about. I LOVE BADLANDS SO MUCH. I'm not the kind of person to put an album on repeat and so far, in my entire 20 years of existence I have only done it 2 times. One of which was with Badlands.
• Troye also dropped his second EP in the beginning of the month,
WILD
. The music is similar to his first EP so I thought I would love it just as much (I don't but it's still good). My favorite song is probably THE QUIET.
• I'm compiling all my
favorite scores
into one playlist and the cool thing with Spotify is that I can just add more and more super easily. At this point I have about 60 tracks on it.
How was your September?