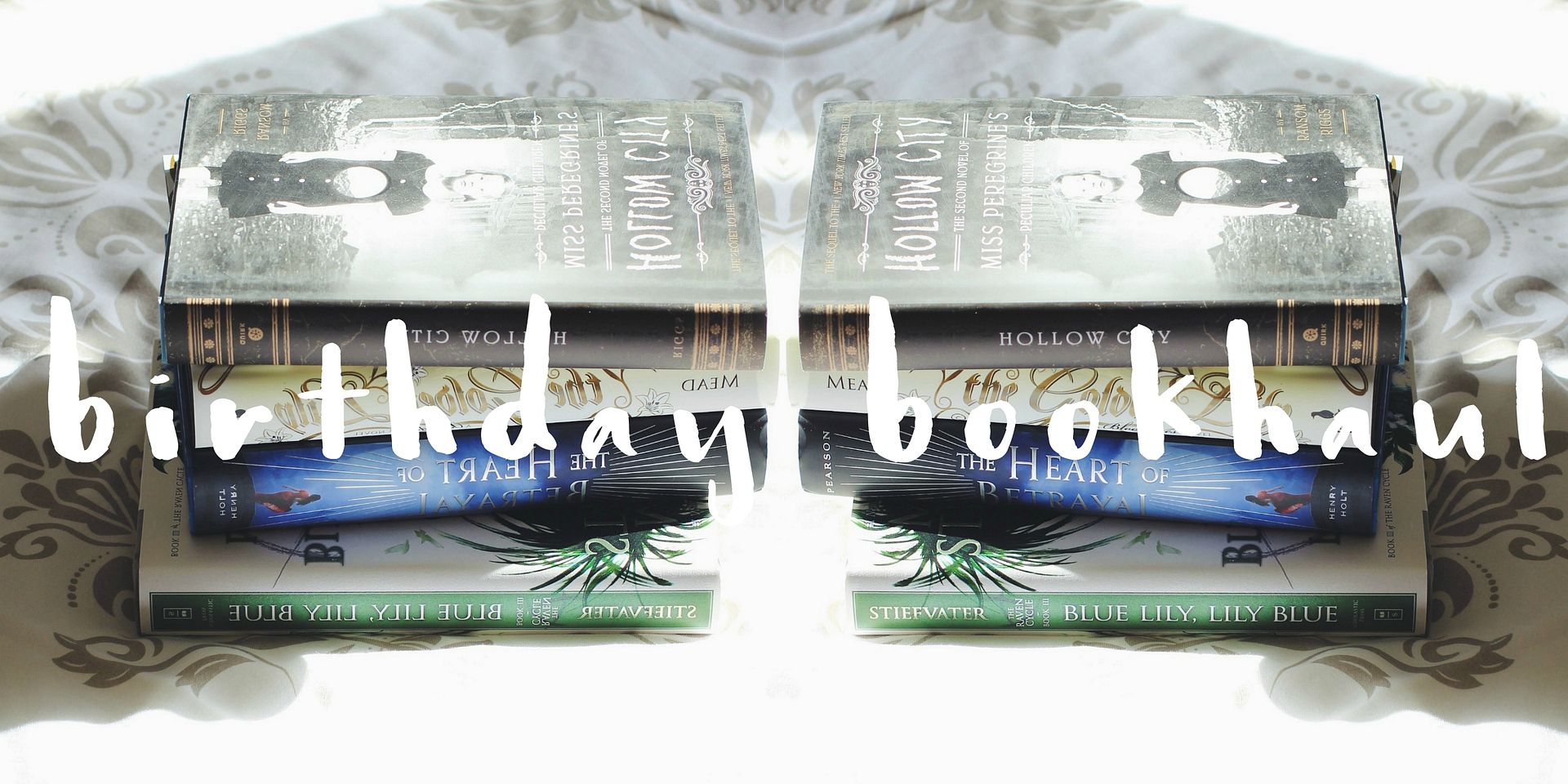 My birthday was literally almost a month ago but here's what I got nonetheless! I bought everything with the money I got because I didn't ask for anything specific. I was studying so I didn't want to be distracted by gifts or beautiful books waiting to be read. So since The Book Depository orders usually take 3 weeks to arrive here, I ordered on the 12th so they would arrive when I was done with my resits. Surprisingly, they arrived after 2 weeks already! Good job TBD, still not within your promised "4-8 business days" but you're getting close.
Basically, I got the sequels to
the books I got for Christmas
. That might not be too exciting but it's actually a big deal to me because I'm the kind of person to start 35588946232 series and never continue reading them. The fact that I'm being a good girl and keeping track of my series now is something I'm proud of.
---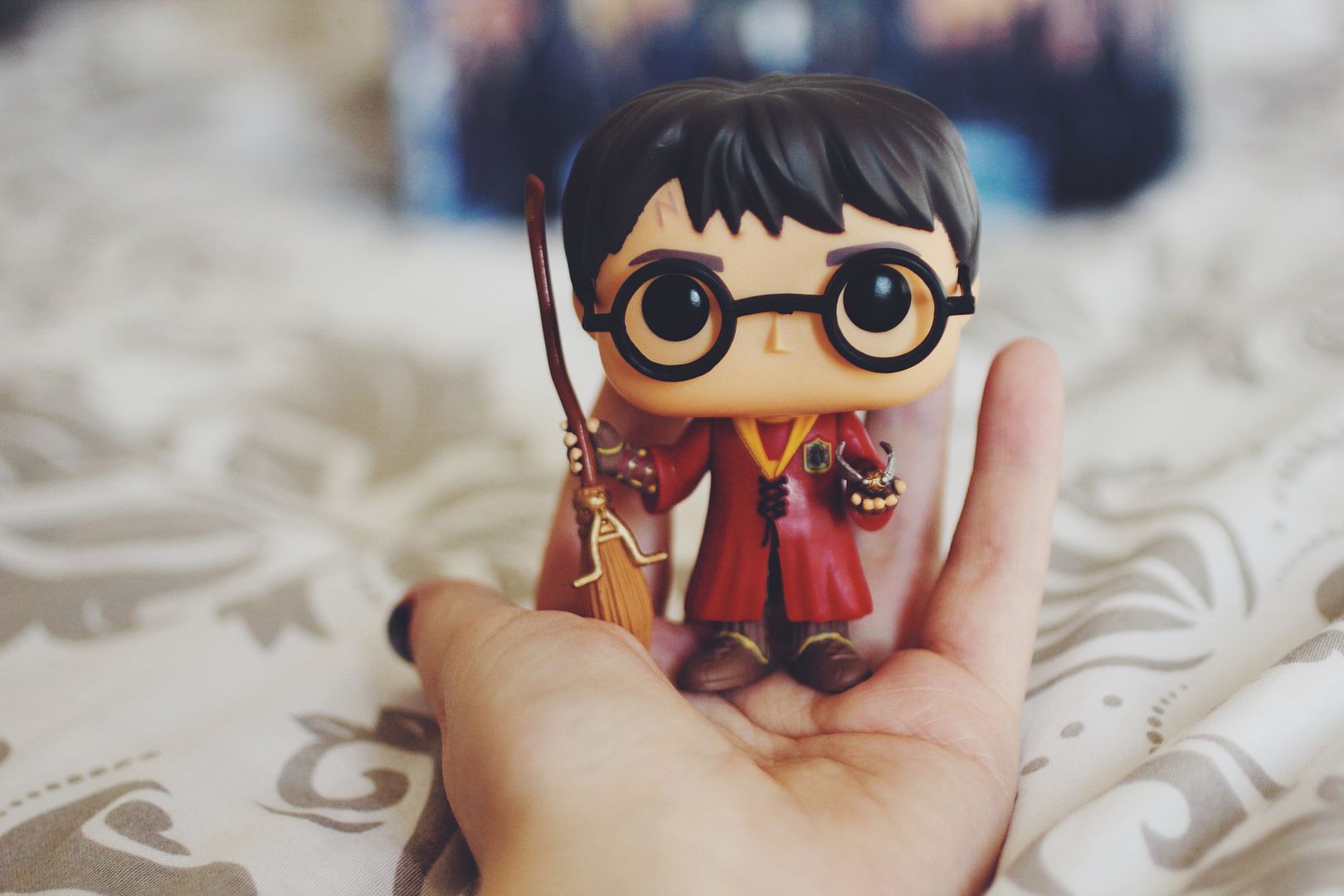 I'll start with the Harry Potter Funko I ordered before my birthday. I got notified that the shop where I usually buy my merch and whatever, had the specific edition I wanted so I ordered it immediately thinking it would be sold out in seconds. I didn't know there were actually
three
editions of the Harry Potter Funko (one with the wand, one with the sword and the Quidditch edition). It doesn't matter though because the Quidditch one is the one I really wanted. I'm super mega impressed with the details on this Funko, like seriously. Look at the Snitch! And the Gryffindor crest! He's just too cute. He's also currently hanging out with my Jon Snow Funko. I'm not sure if they are getting along though.
---
The Heart of Betrayal by Mary E. Pearson
• The sequel to The Kiss of Deception which is a young adult high fantasy series about a princess who runs away from her arranged marriage to the prince from another country. The first book took me by surprise as it didn't go as I thought it would and I enjoyed it a lot. It isn't my favorite YA high fantasy but it's still really good and I would recommend it. The Kiss of Deception kind of ended on a cliffhanger so I'm really curious about where the story will be going in the second book.
Hollow City by Ransom Riggs
• Book two in the Miss Peregrine's Peculiar Children series. I was really intrigued about the concept of this book (with the old and weird photographs) and even though some really creeped me out, I liked the book a lot. It isn't what I normally gravitate towards but I got invested in the story and the characters and now I just want more. I'm still debating whether I should keep this book for October or not (you know with Halloween and stuff). What do you think?
The Golden Lily by Richelle Mead
• This is the second book in the Bloodlines series which is a spin-off of Vampire Academy. Vampires are so
passé
but I can't get enough of this world. I don't know why. I also just need Sydrian to happen like asap but I guess I'll have to wait a few more books. I kinda forgot a lot of what happened in Bloodlines but these are really easy to get back into since Richelle Mead likes to explain her vampire-world in every single book (lolz).
Blue Lily, Lily Blue by Maggie Stiefvater
• To stick with the lily theme I also got BLLB because I just need it. MIGHTY NEED. I honestly never thought I'd like this series EVER but it's just soooooo good okay. And the cover of this book is gorgeous I want to rub my face on it 24/7. I might cry (haha "might") with this one but I don't care. This is the next book I'll be reading.
Queen of Shadows by Sarah J. Maas
• I don't pre-order that many books but the ones by Sarah J. Maas are always on my pre-order-list. Plus I had a coupon. And now here it is, much bigger than I anticipated but that only means more Aelin and I never heard anyone complain about that. Sidenote: I didn't order this from TBD because I don't trust them to deliver it on the release date. Do any of you have experience with TBD and pre-ordering?
---
I'm very happy with these, especially Queen of Shadows and Blue Lily, Lily Blue. Have you bought any books lately?