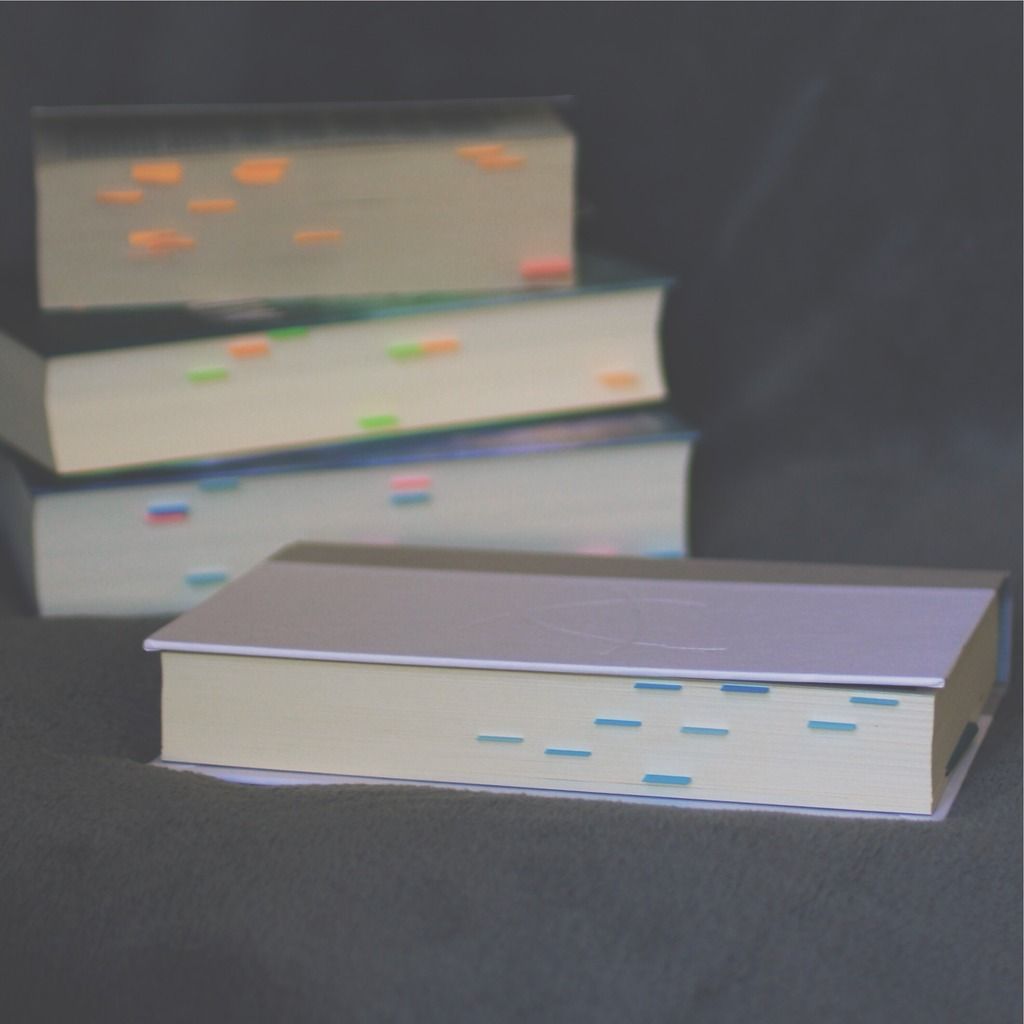 Something I've only recently started doing is sticking tabs in my books. I've seen so many other readers do this when reading a book but before I started reading like really good-good books I never understood why someone might want to tab something. The only reason I saw for using tabs was if you needed to write a report on it later (so basically required reading).
One day I decided I was going to try it out. And although I sometimes forget to do it because I'm lazy as hell, I
like
to stick tabs in my books now. Later on I can check back and see what I thought was important or funny or smart and go back down memory lane and remember how I laughed my ass off about that one line in that one book. It's great!
I don't have a lot of books that have tabs in them yet but here are some of the things I've tabbed that I thought were either funny as hell or they were just
true
. If books lots of those kinds of truths in them, they're instantly so much better.
"But it's the nature of people to cry magic whenever they're faced with something they cannot easily explain, especially in Vintas" - The Wise Man's Fear by Patrick Rothfuss
"You could love the sleek, efficient beauty of a brand-new bullet train, but only a fool could imagine it would love you back" - The Dream Thieves by Maggie Stiefvater
"Words, I think, are such unpredictable creatures. No gun, no sword, no army or king will ever be more powerful than a sentence. Swords may cut and kill, but words will stab and stay, burying themselves in our bones to become corpses we carry into the future, all the time digging and failing to rip their skeletons from our flesh" - Ignite Me by Tahereh Mafi
I only recently started doing this but I liked quotes on Goodreads long before I even knew this tabbing was a thing. I can't even imagine how many tabs I would have stuck in my Harry Potter books or in the ASOIAF series. Probably millions. But I can still do that when I reread them. And then I'd use a different color for every time I reread a book and later on I'll be able to tell that I found new things to like over the years.
---
So, how about you? Do you stick tabs in your books? Do you have a system?