Something I very much enjoy is book shopping. It's no secret that I like to go to a book store and stroll around. Sometimes for just a few minutes, other times for a very long while. Bookstores are just fun to go to. Much more fun that other stores because everyone is so relaxed. Anyway, today I want to share what my book-buying-strategy is. This blog post is inspired by
Sydney's post on "Ways to Save Money As A Book Blogger"
from last month.
In the bookstore
When I'm book shopping and it's my lucky day and I see tons of familiar covers, I stop and ask myself a few questions before I buy those books.


1. Will I enjoy this book?
Staple and cliché question but crucial nonetheless! I don't want to buy a book I know I won't enjoy. What's the fun in that? I might be tempted to buy it because my favorite blogger or booktuber has talked about it but I need to stop thinking about others and start thinking about myself and my reading habits/preferences.
I don't follow the herd
(anymore).
2. Will I actually read this book?
I used to buy books like a crazy person. If I recognised the cover, it got thrown into my basket. Hardcover edition? Yup, it's coming home with me. I didn't take a second and ask myself these important questions but just acted instead. Stop right there. I need to save myself from the trouble of having to get rid of those books in the future.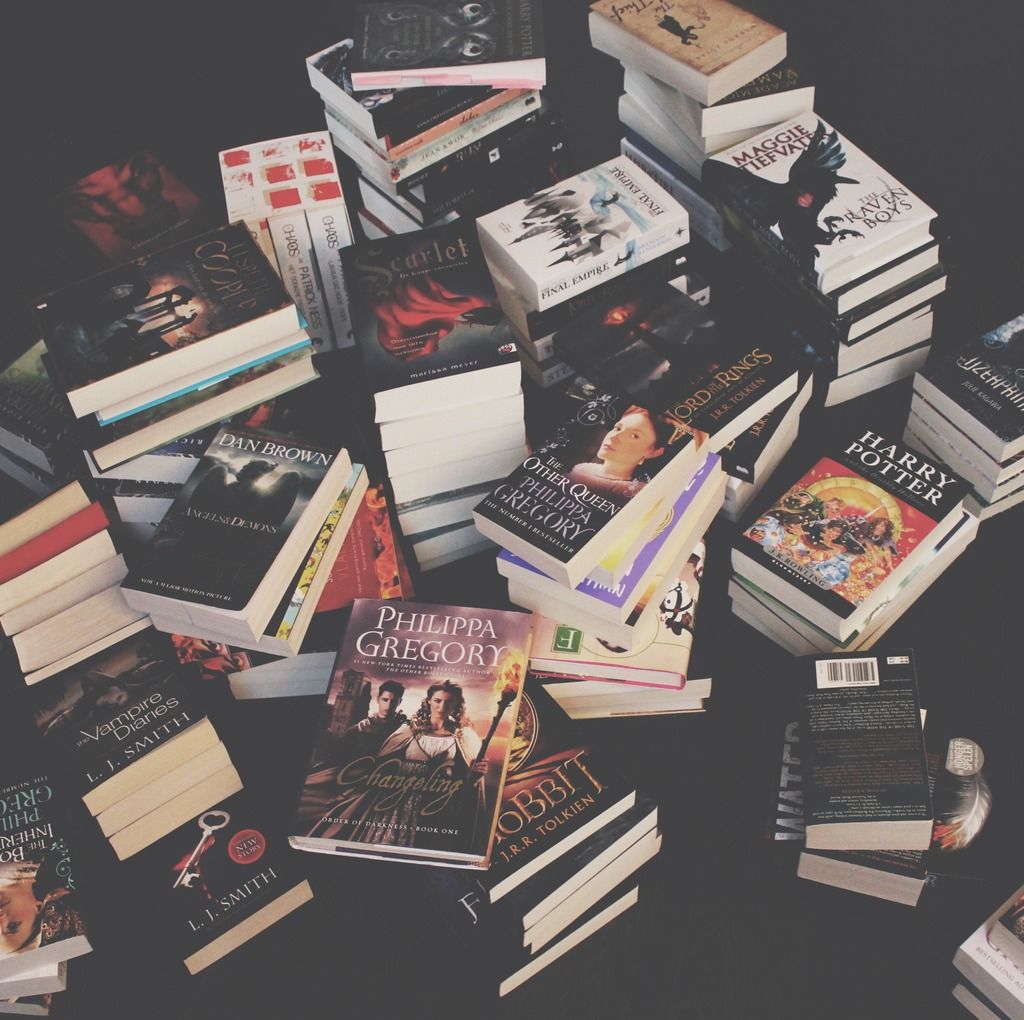 When I hear/read about a book (on a blog, video, website, goodreads, etc.)
If I'm not sure, I'll get the ebook first.
Because it's the easiest way to find out if I like the book or not without spending too much money. Or I could just go to the library to see if they have it but my library is dull and doesn't have the exciting titles. So I turn to my ereader instead. Often I end up not liking the book all that much and then I'm happy I didn't get a hard copy that's only going to fill up my shelves.
But if I AM sure, I'll get the book in the physical form. Whether that's hardback or paperback is probably a discussion for another time but I'll tell you this: if the paperback looks better than the hardcover, I'll pick the paperback. If they look the same, might as well get the hardcover because it looks nicer and is sturdier.
I'll wait to let it sink in THEN decide if I want to get it.
If I thought the book was good then I always wait for a while before buying the hard copy. I know myself and I know that after a while it happens that I completely forget about a book or my opinion changes. In that case, there's no harm done. But if I keep thinking about the book and after weeks I'm still in awe, I'll get it. I have to admit I can be very picky when it comes to buying stuff online (because I get my books mostly online) because of shipping and because you never know when it'll arrive.
How about series?
God, I don't know how some people do it but I've seen a lot of readers buy an entire series they haven't even read yet. Okay, you wanna marathon this series? Awesome! But what if you don't even enjoy the first book? Then you've thrown away some precious money and you're stuck with 3+ books you won't read... If there is one piece of advice I would gladly give to everyone it's this:
get the first book only, read it and then decide if you want to continue
.
Series I have started but not continued: The Caster Chronicles, The House of Night Series, Gemma Doyle trilogy, ... the list goes on. For some of these I own the first two books and I regret ever having bought them immensely. But I'm also glad it's just the first two and not the entire series. Luckily there are ways to get rid of your books in a book-friendly way but you'll never get that money back.
If I had Photoshop and was actually good at it, I would've made this into an infographic. It's proven that people like infographics much better than text and a few pictures here and there. But alas, there's no Photoshop on this girl's laptop. I hope you did like to read this at least a little bit.
How do you decide what books to get? Do you prefer online shopping or the regular book store? Do you have a budget?