Well March didn't bring that much bookish excitement for me so I skipped a month but I'm back. Because April has some interesting books in store. First the sequel to Rebel Belle which I'm unfortunately not all that excited about but I still look forward to reading it someday. What I'm more excited about is An Ember in The Ashes because it's fantasy, it's based on ancient Rome and the cover looks gorgeous. It is the perfect mix if you ask me.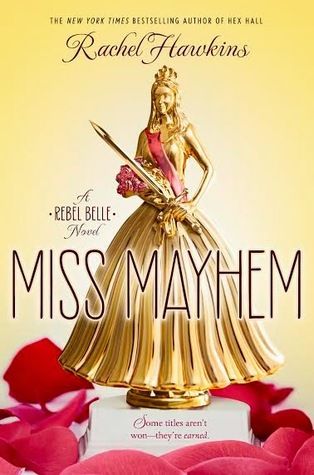 Miss Mayhem - Rachel Hawkins
(April 7)
(Rebel Belle #2)
Life is almost back to normal for Harper Price. The Ephors have been silent after their deadly attack at Cotillion months ago, and best friend Bee has returned after a mysterious disappearance. Now Harper can return her focus to the important things in life: school, canoodling with David, her nemesis-turned-ward-slash-boyfie, and even competing in the Miss Pine Grove pageant.
Unfortunately, supernatural chores are never done. The Ephors have decided they'd rather train David than kill him. The catch: Harper has to come along for the ride, but she can't stay David's Paladin unless she undergoes an ancient trial that will either kill her . . . or connect her to David for life.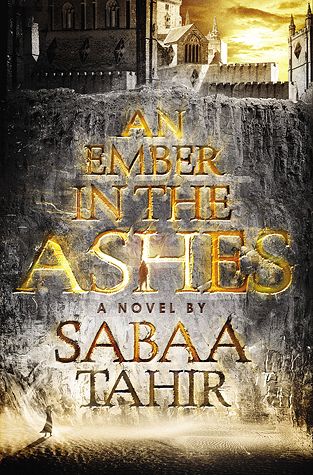 An Ember in the Ashes - Sabaa Tahir
(April 28)
Set in a terrifyingly brutal Rome-like world, An Ember in the Ashes is an epic fantasy debut about an orphan fighting for her family and a soldier fighting for his freedom. It's a story that's literally burning to be told.
LAIA is a Scholar living under the iron-fisted rule of the Martial Empire. When her brother is arrested for treason, Laia goes undercover as a slave at the empire's greatest military academy in exchange for assistance from rebel Scholars who claim that they will help to save her brother from execution.
ELIAS is the academy's finest soldier—and secretly, its most unwilling. Elias is considering deserting the military, but before he can, he's ordered to participate in a ruthless contest to choose the next Martial emperor.
When Laia and Elias's paths cross at the academy, they find that their destinies are more intertwined than either could have imagined and that their choices will change the future of the empire itself.
What releases are you excited for this April