Today's the day I bring you my mini reviews for the month of October! Since I don't always have a whole lot to say about a book, I figured it'd be easier to throw all the short reviews into one big post.
---
Spirit Bound - Richelle Mead
(Vampire Academy #5)
I couldn't get quite get into this book for some reason. It took me a very long time to read it and that's because I wasn't hooked from the beginning. I usually am with this series but this one... not so much. I'm not entirely sure if it's because of the pacing of the book or because I simply didn't feel like reading a book. Anyway. After a while I started to get into the book and I got excited and pumped again. The event(s) near the end of the book turned everything upside down and made me anxious to read Last Sacrifice.
---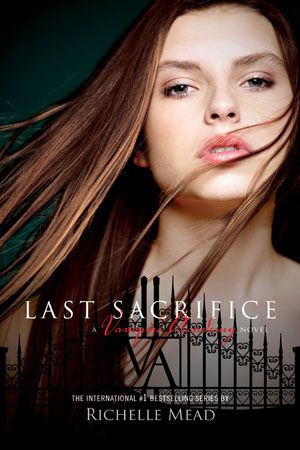 Last Sacrifice - Richelle Mead
(Vampire Academy #6)
I couldn't bring myself to rate it 5 stars but 4,5 is pretty darn close! Well, not all my theories were confirmed... which made reading this book a true adventure. I was glad that there were some interesting plot twists and this series had a happy ending overall. Looking back at the first book, this story has gotten bigger and bigger. The characters have changed a lot. They grew up and took responsibility. The ending left a lot of story lines open which I know is something not everyone appreciates but I think it just leaves enough room for the imagination. I think I even saw somewhat of a 'build-up' to the Bloodlines series but that could also have been my imagination. I wasn't exactly stable after finishing this book. Man, another series I've finished! I kind of don't want it to end but at the same time I'm glad it's over. I hate feeling like this... On the other hand, the Vampire Academy series is definitely a series I would reread over an over. Now I just have to acquire the physical copies.
---
The Ask and the Answer - Patrick Ness
(Chaos Walking #2)
In the beginning I was afraid the pace of this book would be much slower than in the first book. The reason why I thought this would be the case was because Todd and Viola weren't together. I realize that is not a valid reason but I just want those two to have adventures together and I was bummed they got separated! Anyway. What I like about this series is that it's all just so messed up. Everyone and everything. I love the way it's written and how interesting the story is. I hate hate hate the Mayor. I don't think I've ever hated a villain as much as I hate the Mayor (besides Voldemort maybe).
---
Have you read any of these books?